Tag Archives:
tenth doctor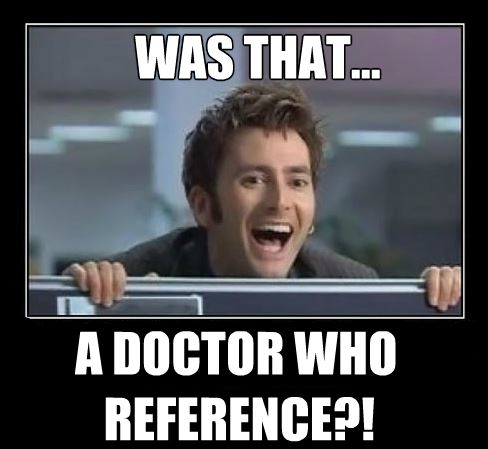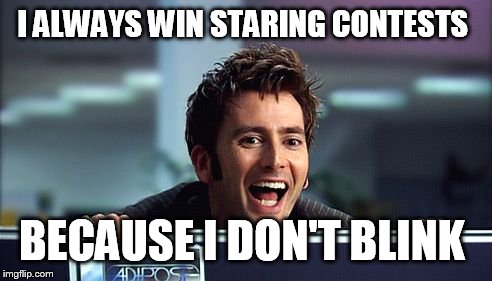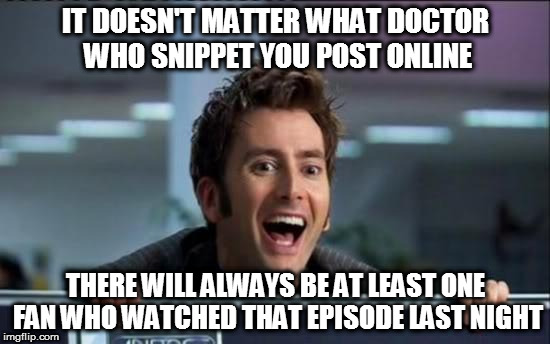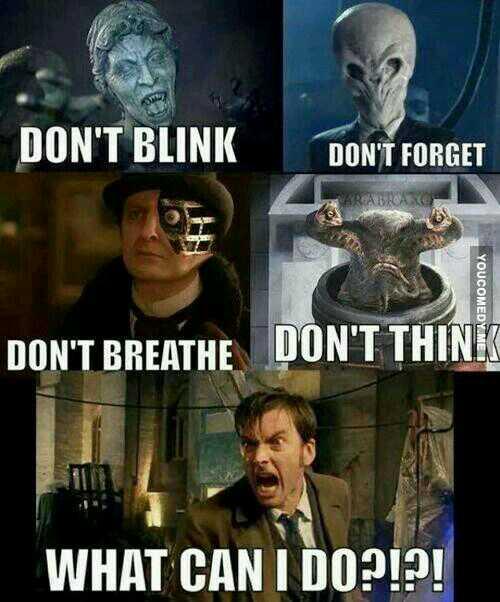 Standard
" Being alive right now is all that counts" – Eleventh Doctor
"Books! The best weapons in the world!" – Tenth Doctor
"Let me tell you about scared. Your heart is beating so hard — I can feel it through your hands! There's so much blood and oxygen pumping through your brain, it's like rocket fuel. Right now, you could run faster and you could fight harder. You can jump higher than ever in your life. And you are so alert, it's like you can slow down time. What's wrong with scared? Scared is a super power! It's your super power!" – The Twelfth Doctor
"When you're a kid, they tell you it's all… Grow up, get a job, get married, get a house, have a kid, and that's it. But the truth is, the world is so much stranger than that. It's so much darker. And so much madder. And so much better."
— Elton Pope, Season 2, Episode 10.
"In 900 years of time and space, I've never met anyone who wasn't important"
— The Eleventh Doctor
Standard